Attorney Michael D. Millhorn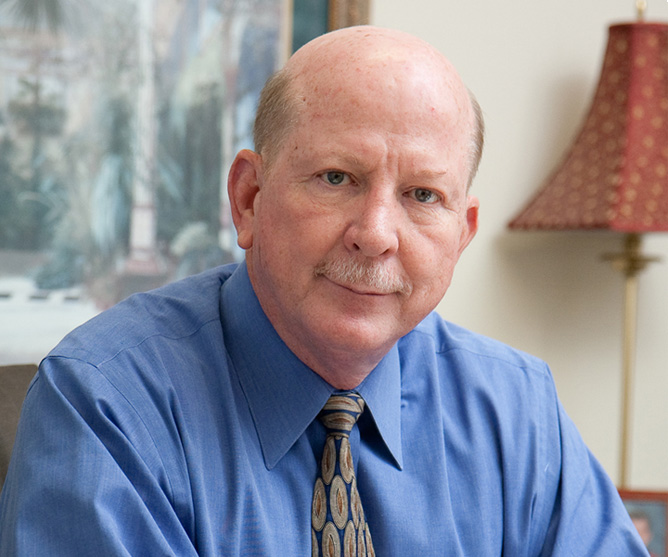 Sign Up for Our FREE Seminar!
Jan
Feb
Mar
Apr
May
Jun
Jul
Aug
Sep
Oct
Nov
Dec
Attorney Profile
Michael Millhorn was born in Witchita, Kansas. He has two daughters, Kimberly and Kathryn,one grandson, Cameron Michael Bullock, and one granddaughter, Olivia Millhorn. He was educated at Florida International University where he received his B.A. degree. Michael received his law degree from Nova University Law School, Attorney Millhorn is a decorated veteran having served his country in the United States Marine Corps from 1968 – 1971, where he attained the rank of Captain.
Attorney Millhorn's years of experience in law practice and business ownership give him the expertise needed to guide you and your business through difficult times. Protect your assets with a living trust, negotiate the perfect contract or consult with him to streamline your office environment. Mike helps you work smarter and live better.
Credentials
Past President of the Lady Lake Chamber of Commerce
Member of the Florida Bar Association
Member of the Marion County Bar Association
Vietnam Veteran
Captain in the United States Marine Corps
Biography
For the past 25 years, Attorney Michael D. Millhorn has focused his practice on estate planning, advising his clients on wills, trusts, estate planning, estate and trust administration and probate administration.
Attorney Millhorn is a member of the Florida Bar and the Marion County Bar Association and is a past president of the Lady Lake Chamber of Commerce. Attorney Millhorn received his Juris Doctorate from Nova University Law School and has been practicing law since 1980.
In the early 1980's, Attorney Millhorn became Senior Attorney with the in-house counsels office of Florida Power & Light in Miami, Florida.
In 1992, Attorney Millhorn opened The Millhorn Law Firm and grew the firm to the largest Estate Planning firm in The Villages area.
Attorney Millhorn is a Vietnam Veteran, having served his country with the distinction as a Captain in the United States Marine Corps.
Resume of Qualifications & Experience
1991 – Present PRIVATE PRACTICE ATTORNEY
Estate Planning: Living Trusts; Wills; Powers of Attorney; Probate Administration; Estate Administration and Elder Law.
Real Estate: Contract Preparation; Business Purchases & Sales; Closings and Title Insurance.
Corporate & Business Law: Corporations; Partnerships; Business Purchase & Sale; Taxation; and Franchises.
Marital & Family Law: Dissolution of Marriage; Adoption; Child Custody and Paternity.
Personal Injury: Automobile Accidents; Wrongful Deaths; and Medical Malpractice.
1989 – 1991 HUMAN RESOURCE MANAGER
FLORIDA POWER & LIGHT COMPANY
Extensive experience in analyzing, designing and implementing comprehensive benefit, compensation, employment, and labor plans in a large corporate environment.
Responsibilities include: Plan design, cost containment, competitive benchmarking, budgeting, financial and reporting activities for company of 15,000+ employees.
Florida Power & Light won the 1989 Deming Award for Quality
1983 – 1987 SENIOR ATTORNEY FLORIDA POWER & LIGHT COMPANY
Primary responsibilities:
Human Resources: Employee benefit plans, ERISA issues, union related matters, employment, executive benefits and compensation.
Real Estate: Construction and real estate litigation, eminent domain (plaintiff and defendant), purchase and sale of property.
General Corporate: Uniform Commercial Code, contract drafting and litigation, bankruptcy, legal and interpretive analyses regarding new laws (State and Federal), statutory and regulatory compliance.
1980 – 1983 PRIVATE PRACTICE ATTORNEY
1973 – 1980 BRANCH MANAGER, FINANCIAL FEDERAL SAVINGS AND LOAN ASSOCIATION, CHASE FEDERAL SAVINGS AND LOAN ASSOCIATION 1968 – 1971 CAPTAIN, UNITED STATES MARINE CORPS
EDUCATION:
Juris Doctor
Nova University Law Center
Graduate Studies in Business
Bachelor of Arts. Political Science
Florida International University
PROFESSIONAL MEMBERSHIPS:
The Florida Bar:
Real Property, Probate and Trust Section
Family Law Section
Elder Law Section
The Marion County Bar Association
CIVIC MEMBERSHIPS:
Pillars of Munroe Medical Foundation
Tri-County Chamber of Commerce – Past President.
Recent Testimonials for Attorney Michael Millhorn
{"number_of_testimonials":"1","number_of_testimonials_desktop":"1","number_of_testimonials_small_desktop":"1","number_of_testimonials_tablet":"1","number_of_testimonials_mobile":"1","rtl_mode":false,"slider_draggable":true,"slider_swipe":true,"slider_auto_play":true,"slider_auto_play_speed":"6000","slider_scroll_speed":"600","number_of_slides_to_scroll":"1","slider_pause_on_hover":true,"slider_infinite":true,"pagination":false,"navigation":true,"navigation_icons":"angle","slider_fade_effect":false}