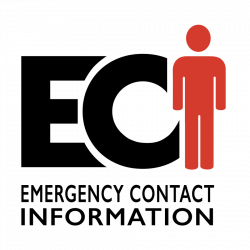 Register your Emergency Contact Information Here:
Ask yourself, if you were in a crash or other emergency situation, couldn't talk and your cell phone was locked, how would your family and friends be notified?
If you register your emergency contact information (ECI) into the Department of Highway Safety and Motor Vehicles system, law enforcement can contact your loved ones for you, and quickly, even across state lines.
ECI is a secure system that only law enforcment nationwide can access in order to contact your designated family or friends in response to an emergency situation.
Who will have access to my info?
Only Law Enforcement has access to your Emergency Contact Information.
Will my information be used for any other purpose?
No. This information is only used to notify the contacts that you designate in the event of an emergency.